Train To Become Driving Instructor Shropshire
Why Train to become  driving instructor? Every day is someone's 17th Birthday, seven days a week, fifty two weeks a year. One of the most sought after birthday presents is a Driving Licence and with it the opportunity to enjoy the freedom of the road.
EASY PAYMENT PLANS FROM £35 PER WEEK (Click here)
If you enjoy relating to and interacting with people and can be positive in all situations then you already have two of the key attributes required to become a Driving Instructor.
Read more about getting Started as a Driving Instructor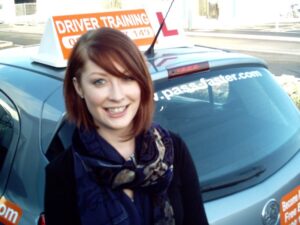 Shropshire Driving Instructor Training
DTL provides professional Driving Instructor Training. We pride ourselves on the quality of our Training Standards and the high pass rate achieved, with DTL's Instructors amongst the best in the UK.
Read more about Driving Instructor Training
Train to Become driving instructor Shropshire - A New Career As a Driving Instructor
Once you have qualified as a Driving Instructor you have a number of exciting career options available. These include joining a National School of Motoring such as DTL or even starting your own Driving School.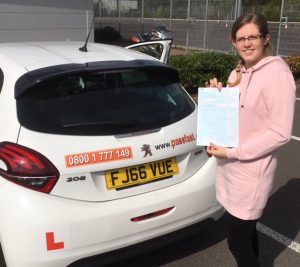 Is Becoming a driving instructor worth it?
For more information about becoming a Driving Instructor with training from DTL please contact us on 0800 1 777 149 or complete our online enquiry form
You Can Enjoy These Benefits:
Enjoyable, rewarding Career
Flexible hours to fit around family and other commitments
Work for yourself but not by yourself
Earnings for single lessons is £30.00 per hour
Ideal for individuals looking for a new opportunity or to re-skill after redundancy, illness or leaving the Forces
Gain the satisfaction of teaching people a skill that will transform their lives.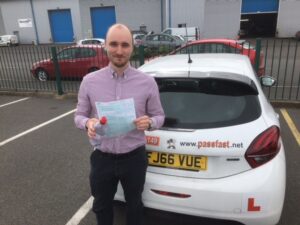 How long does it take to become a driving instructor?
The timescale is totally up to you. We have those who have just completed their ADI Part 2 and ADI part 3 training, but haven't taken the theory test yet. So when they pass that they can immeadiately book the next test.
So probably around 3 months.
Most people take on average 6-9 months as they work around their existing job.
How Much Does A Driving Instructor Earn?
The current rate is £28-£42 per hour, depending where your area is
Driving Instructor Course
What happens when you pass your driving instructor training course? The choice is yours you can either
Join a Driving School or
Start your own Driving School
More Information
For more information about exploring a new Career as a Qualified Driving Instructor please complete our online enquiry form or contact us on 0800 1 777 149