DVSA ORDIT Driving Instructor Training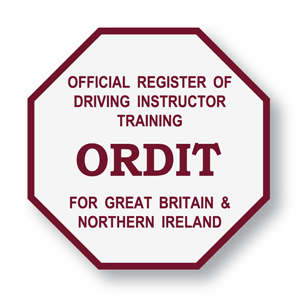 ORDIT Driving Instructor Training Telford Shropshire
When it comes to Driving instructor training the ONLY qualification the DVSA recommends is ORDIT.
They do not recommend trainers who have BTEC, Advanced Driving Diplomas, NVQ's or ADI. The DVSA says that it recommends you do all your driving instructor training with Ordit registered Trainers
UNLIKE SOME OTHERS - WE DON'T EMPLOY ORDIT TRAINERS - WE ARE ORDIT TRAINERS, so you are in the best hands with us

ORDIT Trainers Telford Shropshire

It stands for Official Register of Driving Instructor Trainers.

ORDIT Meaning

It means that your trainer has been watched by a senior examiner from the DVSA as to how your trainer teaches potential driving instructors, and your trainer has shown that he can teach to the high and exacting standards expected by the DVSA.
ORDIT Driving instructor Training Telford
Infact you may notice that on the DVSA web site it encourages people who are becoming driving instructors to ONLY train with an ORDIT registered trainer!
About ORDIT
What is ORDIT driving instructor training?
ORDIT was set up by the Driver and Vehicle Standards Agency (DVSA) to protect the public from substandard driving instructor training and unscrupulous business practices. ORDIT is managed by the DVSA and members failing to maintain the required standard may be removed (or feel compelled to resign) from ORDIT.
To have your organisation approved by the DVSA and the various trade associations you must submit your organisation to regular inspections and abide by the ORDIT code of practice covering advertising, selling and customer care.
ORDIT driving instructor training courses Shropshire
Ideally only ORDIT qualified trainers should be used by the organisation although at the moment the rules do allow up to 50% of trainers to be unqualified.
This is not the case with Driver Training Ltd all of our trainers are fully ORDIT qualified.
The DVSA only approve training from ORDIT organisations. The DVSA do not recognise NVQ or any other qualification as adequate to train people to become driving instructors.
How do I benefit by using an ORDIT trainer?

You know that you are getting value for money! Many driving schools advertise that they do Driving instructor training and yet they may never have taught anyone, or know what the DVSA expects them to teach potential instructors now.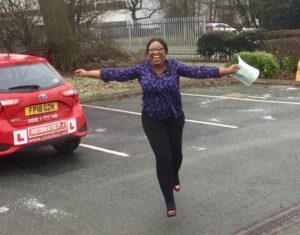 DVSA ORDIT Trainers

      You see a driving instructor could have qualified many years ago and not realise how much things have changed and what the examiners on your part 2 and 3 expect to see.  (I have many people come to me, who are in exactly that situation!)
ORDIT Driving Instructor Training Telford
As ORDIT driving instructor training Telford providers
 But the fact that I have qualified to be on the register means that I do, which means you are getting the best value for your money and the best chance of passing (as the testimonials show).
ORDIT Driving Instructor Training Telford

You only get 3 chances at the exam

YOU SHOULD NEVER........
Be trained in just one subject with the express hope of passing the ADI part 3 - You will FAIL as a driving instructor!!Be told to go for a test attempt "to see what it is like"

Go for Part 3 "hoping I don't get ......."

Be sent for part 2 to an area you are not familiar with

Be sent for part 2 to a different area being told "All roundabouts are the same"

Be sent for part 2 or 3 without mock tests

If your trainer does any of the above it's time you moved on!!

You only get 3 attempts DO NOT WASTE ANY!!

Call me today on 0800 1 777 149
ORDIT TRAINERS NEAR ME
We are based in Telford and Shrewsbury and would recommend that you come to us if possible. As the roads are generally free moving the pace is more relaxed than in the major towns and cities so, it helps you to enjoy your training and to be able to get the most benefit from it.
We cover
Telford
Shrewsbury
Oswestry
Wolverhampton
ORDIT DRIVING INSTRUCTOR NEAR ME
Cannock
Stafford
Chester
Birmingham
Online ADI Training with ORDIT Trainers
For those who need ADI training, we offer ONLINE ADI TRAINING, so no matter what the lockdown rules are or what local Tier Level you are at, your adi training can continue as normal.
All online ADI training is done one to one with an ORDIT Trainer.